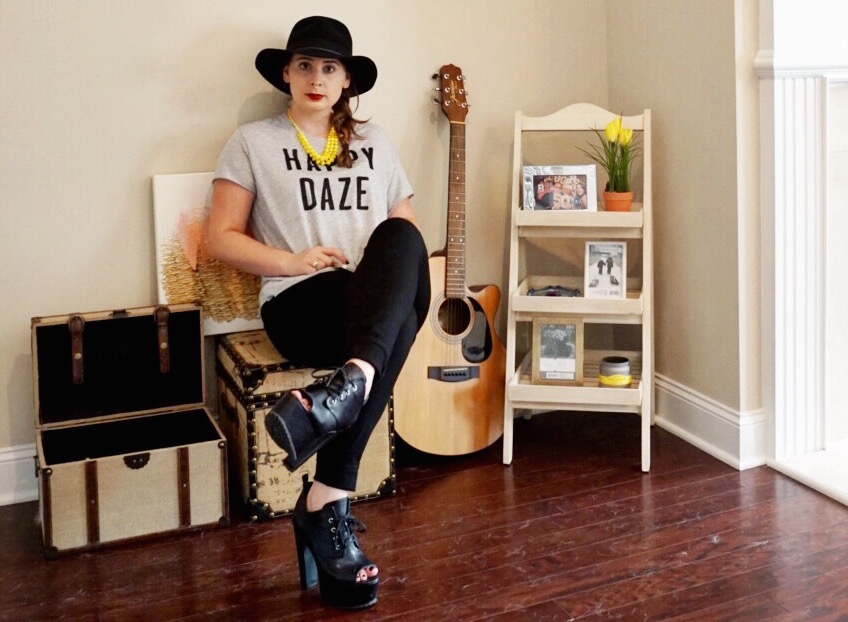 Sometimes, you just have to be lazy and throw on the comfiest shirt in your closet with a pair of your tried-and-true skinnies that fit *just right* every time you wear them. Throw on a hat (definitely not because you haven't washed your hair in five days), some killer shoes, a bright lipstick, and you're ready to go.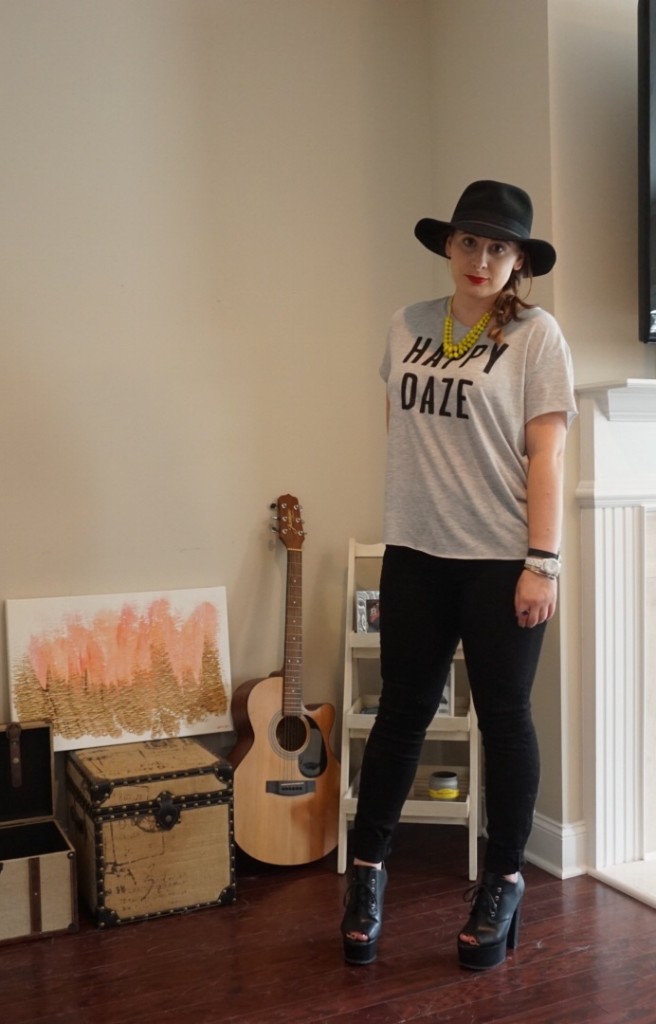 The shirt is SO soft – like soft enough to wear to bed – and because of that, I imagine it will become a staple in my wardrobe; one of those "please pretend I didn't wear this like four days ago" type of pieces. The jeans are new, but only because I wore my other pair to death. I've got them in three different shades and all are go-to denim for me. My favorite part about them is that finding inseams other than "regular" (which drowns me) is easy peasy! They hug in all the right places but aren't too tight around the hips and waist, which is typically my problem area for getting jeans to fit.
And these shoes, y'all. I got them last year and have been anxiously waiting for fall and winter so I can bust them out again. It's still 80+ degrees today in Atlanta, but I don't even care…it's September so I'm going to wear them, dammit!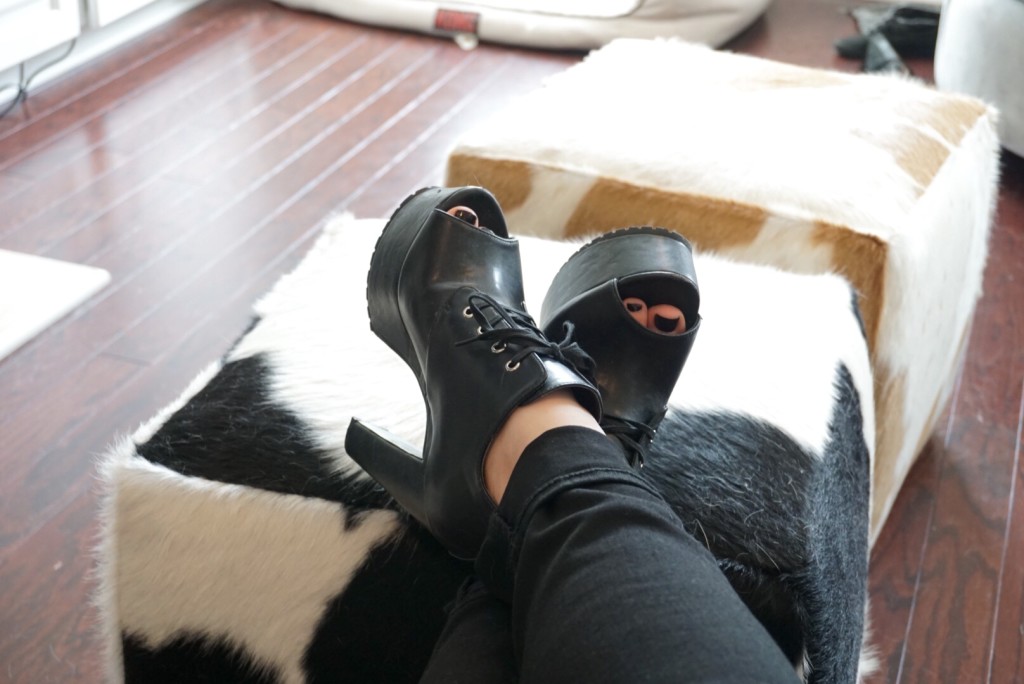 Okay okay, last but not least, guess what guys? The majority of this outfit is on sale! YAS!
OUTFIT DETAILS
Shirt – Tee and Cupcakes from TopShop – $40 // Jeans – Resolution Skinny Jean – $52  //
Shoes – Shoe Cult from NastyGal – $44 // Hat – Biltmore for Madewell – $52 // Lipstick – ColourPop Lippie Stix in Bossy – $5