On Friday night I had the pleasure of watching a unique and quirky fashion show called A Really Good Strut in one of the trendiest spots in Midtown – Westside Provisions – courtesy of my dear friend Luisa from Peaches to Pearls. Comprised of stores like Anthropologie, Free People, and Calypso St. Barth, and complemented by amazing food from restaurants such as JCT Kitchen, Marcel, and Jeni's (just to name a few), it's easy to see why it was absolutely buzzing on a Friday night! (I mean what do you expect when you pair amazing architecture, a laid-back eclectic vibe, and incredible shops, bars, and restaurants?)
The decor for A Really Good Strut was eclectic modern chic. Worn wood tables, woven bags, and be-a-utiful floral arrangements to accent, it was the perfect setting and vibe for what ended up being a really enjoyable show.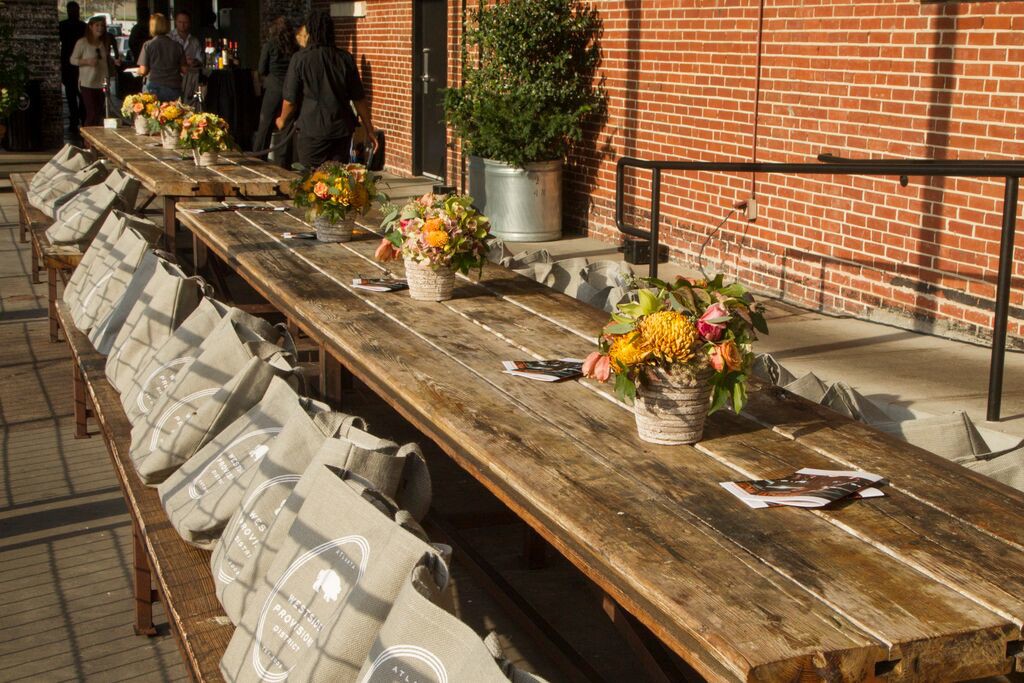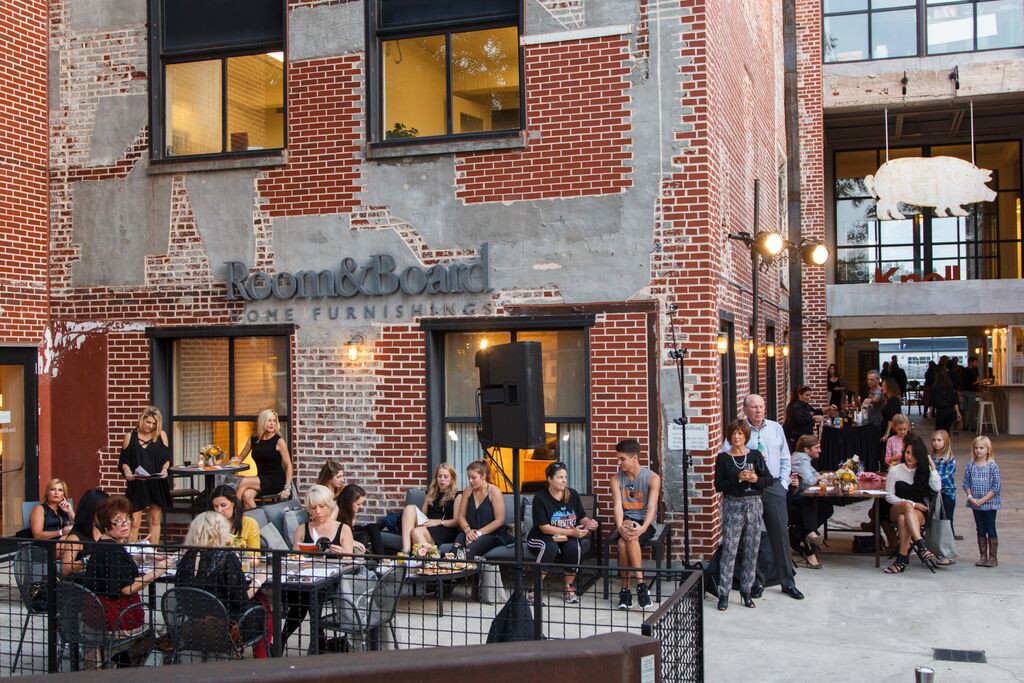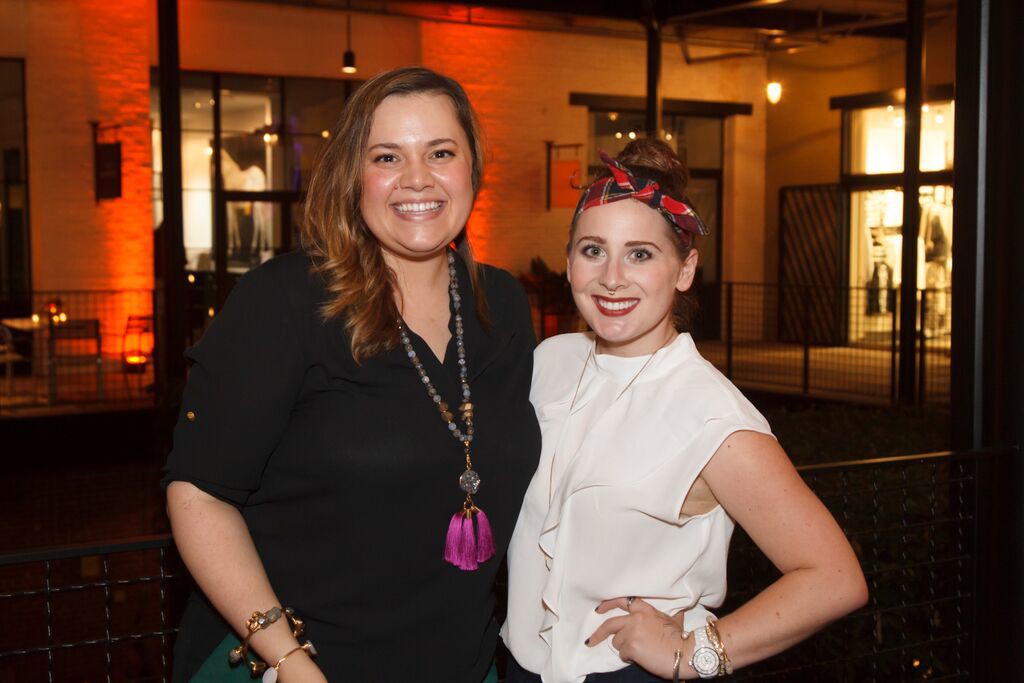 We got the best seat in the house right by the stage so we could see all the amazing fashion finds right up close. Just like every other event I've attended by The Reynolds Group, the food and drinks provided were equally awesome.  I am not usually a huge fan of pumpkin flavored anything, but the house cocktail of pumpkin spiced vodka mixed with apple cider was ah-mazing!
Here's a quick peek into our lovely night: