[REVIEW] Ecobrow Pomade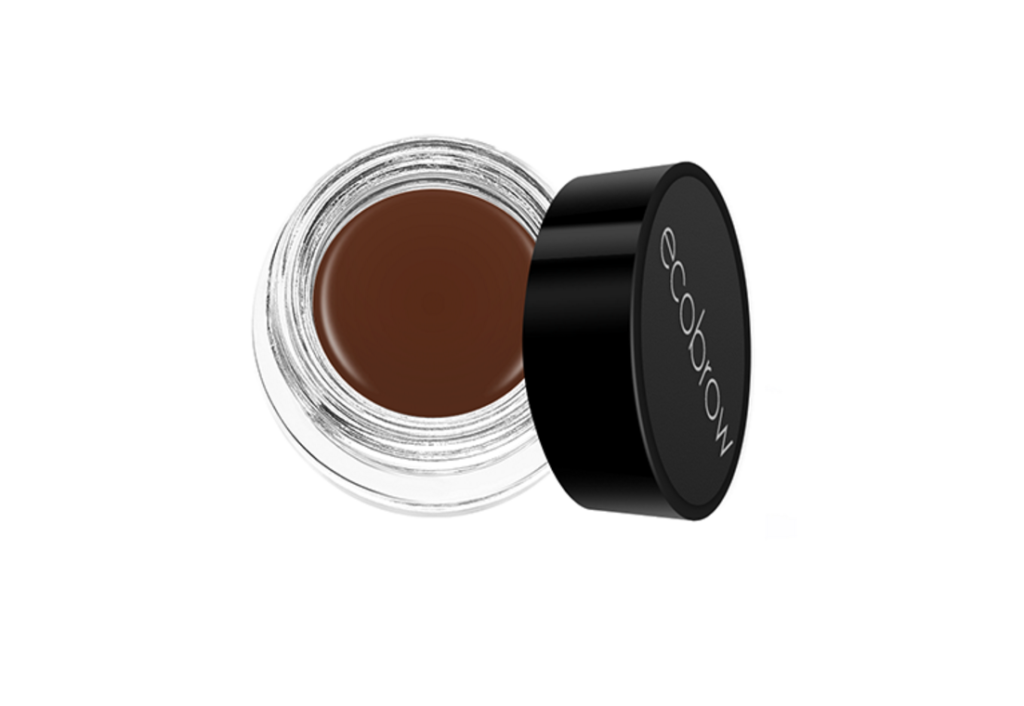 I have a very distinct memory of my eyebrow product melting and a blob of brown-tinged sweat rolling into my eye. I was 19 and at a college fraternity party where it was even muggier and sweatier than usual. A friend really casually came up to me and said "oh, hey Sarah, your eyebrow is melting into your eye" and I darted to the bathroom where I found that it had, indeed, started dripping down my face.
That was the last time I used that product. Since then, I have tried many, including the not-so-clean-but-highly-praised Anastasia Beverly Hills Dipbrow Pomade. Dipbrow is kind of the golden standard as far as brow pomades go — it's smooth to apply, super pigmented, comes with a ton of product, and it lasts f.o.r.e.v.e.r. on your brows. While ABH's Dipbrow would probably never drip like that, I still cringe thinking about all the chemicals that I put on/near my eyes for so long.
Fear no more friends. The Holiest of Holy Grail brow products is here, and it goes by the name of Ecobrow. Ecobrow is an all-natural mineral defining wax, and believe me when I say it is your next best friend. (In fact, it is so many people's bestie that it is constantly out-of-stock on Sephora's website.) It is creamy, pigmented, and even though there are only four shades, I found the right match on the first try. I've been using this pomade religiously for two months, and I gotta say that while you don't get as much product or pigmentation from Ecobrow as ABH's Dipbrow, I truly prefer my Ecobrow pomade for a few reasons:
It's formulated without parabens, sulfates, and phthalates, and instead has powerful ingredients such as silica and vitamin E.
Product size for brow products isn't that important to me because a little goes a long way.
Ecobrow has great pigmentation that isn't *too* much, so it's more beginner friendly than Dipbrow. I know I'm not alone when I say that I had some really…intense…brow days when using my Dipbrow product because it was really hard to tone down and make natural looking. It is very buildable, so if you want a bolder brow, you can achieve that, too!
Overall rating? A+
Application tip: Apply with a thin angled liner brush like this one. Start at the arch of your brow toward the tail, and then feather the color into the front of your brow for a defined yet natural look.