The biggest challenge with green beauty is sorting through all the clutter to find the products that are actually amazing and not overhyped. That's a large part of why I blog and frequently post on Instagram: to share product information and recommendations. And boy do I have some badass products to share with you now! I may have (dare I say it?) found my HG foundation routine — and I haven't said that since I made the switch from conventional to clean beauty.
Without further ado, let's get into my complexion warriors that keep me looking fresh and fierce so I can focus on everything else important in my life, like netflix marathons and questions such as "how soon after one batch of microwave nachos is it appropriate to make a second batch?" (Answer: immediately.)
Product 1: Juice Beauty Phyto Pigments Illuminating Primer
This primer is an awesome pick-me-up for the skin with a dose of moisture and super ridiculously fine shimmer (NO glitter!) that makes you look fresh and glowy, but the application is probably different than you'd expect. Instead of that usual slippery velvet feeling that conventional primers made with silicone give you, it applies with a slightly tacky feel – which I've honestly grown to enjoy. I especially enjoy knowing my primer is silicone-free and instead boosted with aloe juice, healing oils, and antioxidants. / $36 for 1oz
Product 2: Pacifica Transcendent Concealer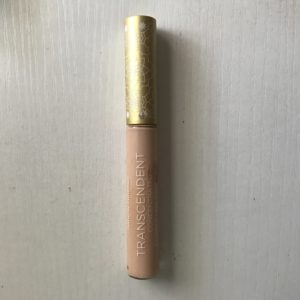 As a makeup artist, I'm pretty skilled at concealing my undereye circles, but believe me when I say that they're there. This peach Pacifica concealer has been a huge help counteracting the blue-ish purple undertones under my eyes. It's a very thin consistency so its easily blendable. The only drawback is that I have to go in with my regular concealer and a setting powder quickly afterwards otherwise it will crease up because I have hellllaaa fine lines around my eyes and this product is largely oil-based. / $16 for .2oz
Product 3: Vapour Atmosphere Soft Focus Foundation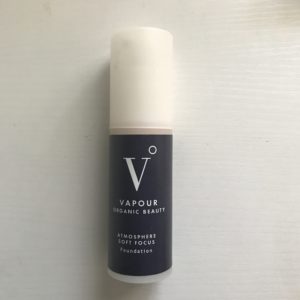 Okay so let me just say something about this product that I don't say often: it is worth the steep price tag. Like WAY worth it. I had heard so many good things but resisted buying it because I'm a weirdo like that. But y'all…everything I'd heard about it is true. The formula is super thin and at first seems like it won't offer good coverage or dry down properly on the skin, but it gives me AMAZING coverage that sets after 15 seconds or so and lasts all day. The best part? They make this formula of organic oils and silica and plant extracts in a shade totally white enough for my ghostly skin! / $50 for 1.14oz
Product 4: W3ll People Bio Correct Concealer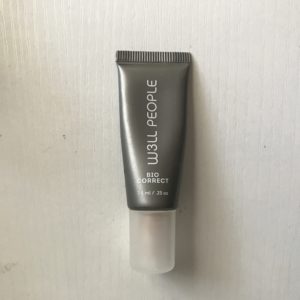 Concealer has been *the* trickiest product to switch over to green and clean. Stiff, wax-based concealers that are in a pot or stick don't usually work on my skin – they don't blend well and then sit and pill up so my face looks cakey – but those were almost all the concealers I could find. Then I found this beauty and OMG y'all it is amazing. It has a light mousse-y texture and offers medium to full coverage (very buildable) that lasts forever. If tomorrow I woke up and decided to switch back to conventional makeup (I won't) – I would bring this with me anyway. / $22.99 for full size; $11.99 for mini
Product 5: RMS UnPowder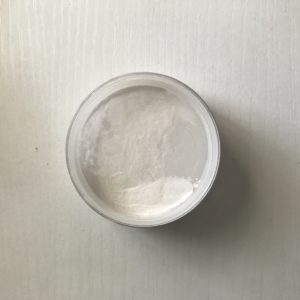 This is a 100% pure silica powder (makeupforever, anyone?!) that gives the skin the most amazing soft focus, porcelain finish, no matter your skintone. It is AMAZING for oil-absorption, but you need even less than you think, or else you risk having white flash back in photos with flash. I personally use this under my eyes as a setting powder and on my face in areas where I tend to get oily. They also make a tinted version that is very well-loved by my blogging peers, but I've never tried it! $34
Product 6: Clove + Hallow Pressed Mineral Foundation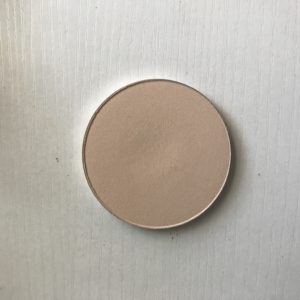 This product is a buildable medium-to-full coverage pressed mineral powder that I am obsessed with. I love it because it's much more convenient and less messy than my loose powder foundations, but I think my favorite thing about this formula is the satin finish that leaves you skin with a healthy sheen (no shine) so it looks alive and fresh instead of totally mattified like with most powders. I use these powders on their own over concealer for a quick but polished look, or if I'm going for ultra glam I will apply these on top of my foundation for the fullest, most flawless coverage. (Quick disclaimer: this product is from my own soon-to-launch brandof cosmetics, Clove + Hallow. I worked really hard on this formulation and therefore I really do love it and think y'all will, too. As you can see from the lineup of products I have, I love supporting other brands and am makeup-obsessed, so you never have to worry about me giving you any biased reviews or shoving my products down your throat.) / $18 for just the pan; $26 with the compact

That's it you guys! Have you tried these? Do you love them too?!