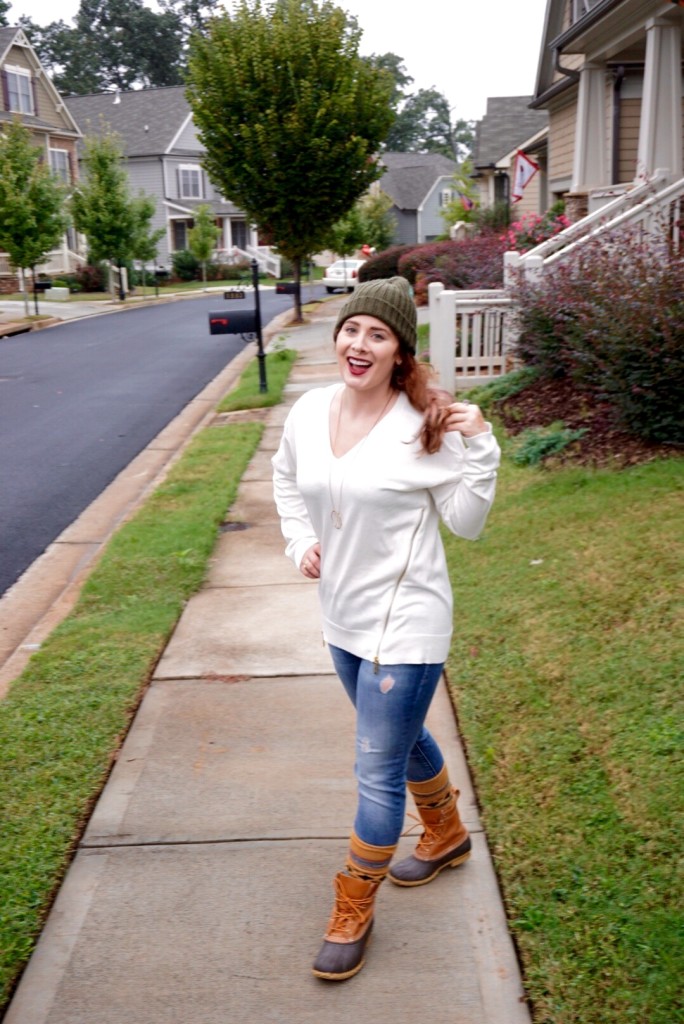 So, October is a hard time to dress in Atlanta because we get long streaks of humid, rainy weather when it's significantly colder and then all of the sudden it shoots back up to summer temperatures. Knowing this, I took full advantage of the upper 50s we experienced at the North Georgia Fair last night and busted out a sweater.
Good thing too, considering this week it's supposed to hit 81 again. Ugh.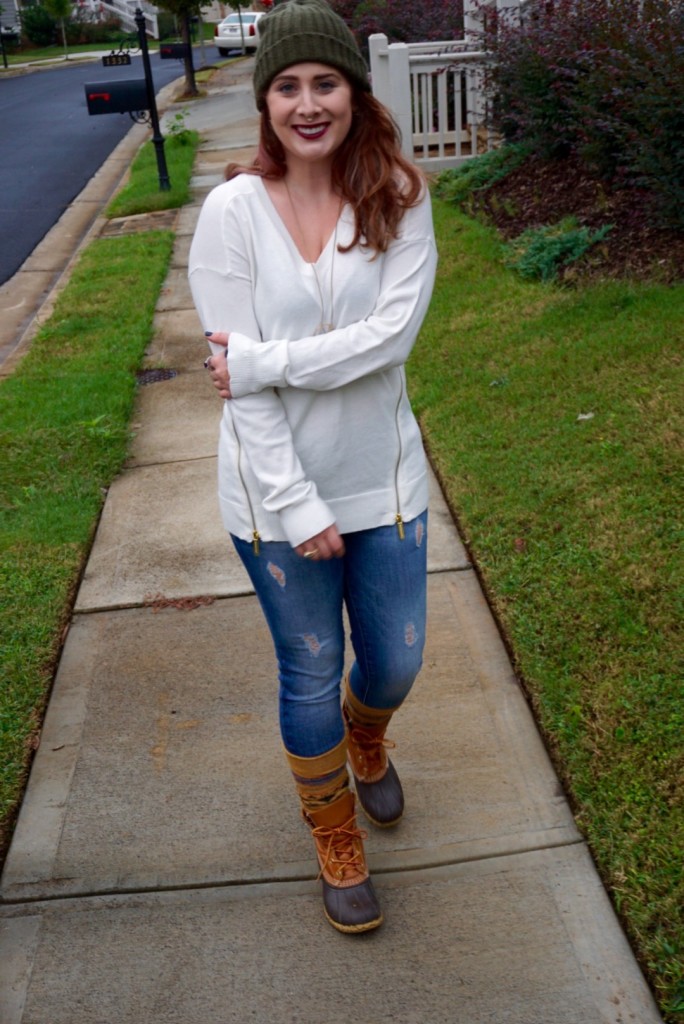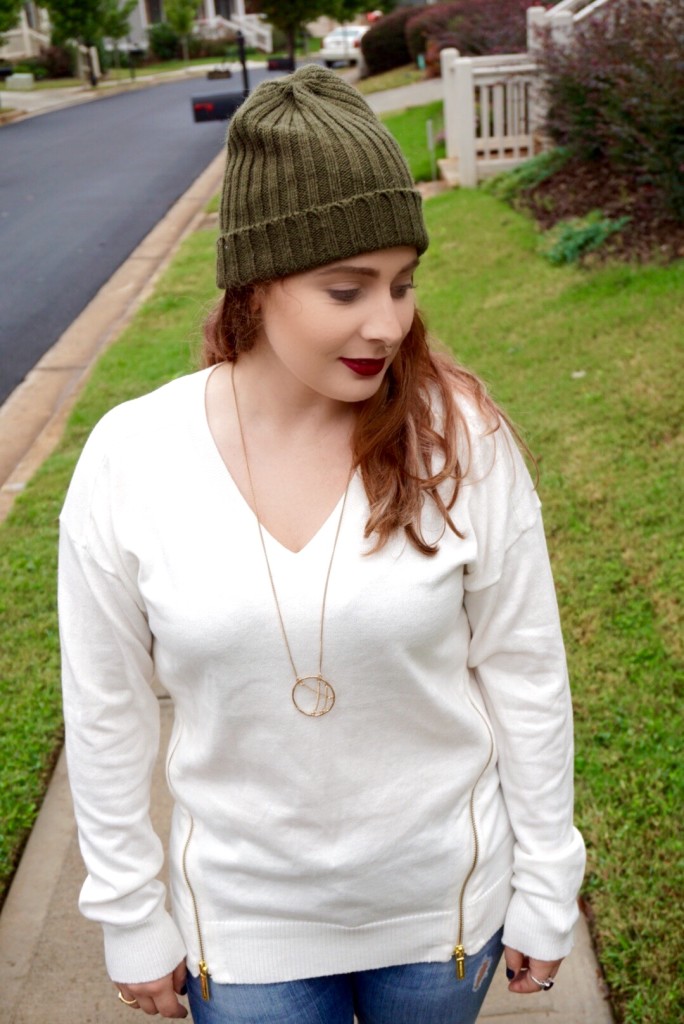 PSA: If you don't own a pair of LL Bean duck boots, you need them. Now. They're water proof, durable, and have great tread so they make the perfect casual outdoorsy boot when it's raining, snowing, or just muddy and gross. Throw them on with a cute pair of high socks + a hat, and you're ready to go for the colder months!
OUTFIT DETAILS
Shirt – comparable top from A.E. $33 or pre-order Alexander Wang comparable $625 //
Jeans – 1969 Skinnies from GAP $70 // Shoes – LL Bean Duck Boots $139 // Socks – comparable from U.O. $25
xx